Hazel Grove Cricket Club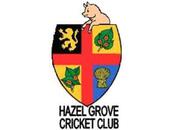 Hazel Grove Cricket Club
Members of the Derbyshire and Cheshire Cricket League
News Report
Under 17s Report
Author: Marc Wilkinson, 28/06/18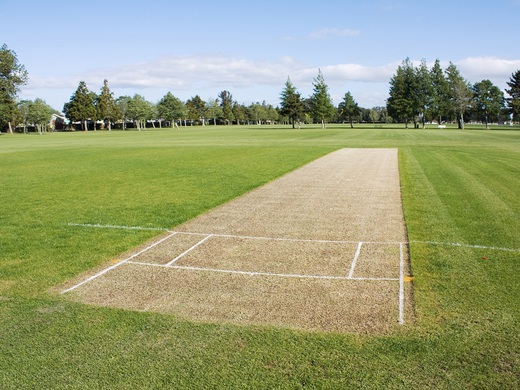 The early wicket of Wilkinson seemed to vindicate the decision as Grove got off to a rocky start.


Burnard and Higson steadied the ship but progress was slow on a pitch that offered the bowlers bounce and movement.

Gradually Grove picked up the pace but there were too many dot balls in the middle overs with only two wides being scored between overs 10 and 12.

Burnard then found the middle of the bat and set about the Birch attack quickly moving from 25 to 50 in a couple of overs, while Higson maintained a steady balance at the other end.

Burnard fell for 53 and a couple more wickets followed as Grove finished on 111 with Higson unbeaten on 32.

This was probably 25 runs short of where Grove would have wanted to be, especially as they knew that Birch has a at least one destructive batsman.

Too many dot balls in a 20 over game and a number of singles missed. There were times where Grove didn't put the bad ball away and played it straight to a fielder. All part of the learning curve, if you find the fielder in a regulation field, then a batsman needs to adjust when and where he plays his shots.

Birch went out to bat and 9 off the first over didn't bode well, but Nunn picked up a big wicket early on, strangling Hyde down the legside for Hewitt to take a good catch behind.

The opening pair of Wilkinson and Nunn bowled well, going for 12 and 15 runs respectively off their four overs each, thus putting Birch behind the run rate.

Everytime Birch fought back, Grove took big wickets and excellent an catch by Higson set them back further.

Another flurry of runs saw Birch back in it but Grove took the pace off the ball with the introduction of Hodgkinson.

As the gloom descended on Wesley Park, Grove clamped down on the Birch batsmen, who eventually fell 15 runs short as Higson last over went for two runs.

There are a lot of other players today who didn't get a mention and maybe missed out on a bat and a bowl, that's cricket sometimes, you all played your part in the field and encouraging your teammates.

So Grove now meet Hayfield in the final early September, a 40 over game, that the lads thoroughly deserve after this cup run.

Although disappointed to hear that Hayfields semi final was forefeited by the opposition as they would rather watch a football match on telly than play in a cup semi-final, if true, I probably best not say what I want to say here, I may face another social media warning.
Follow the site to get the latest news and results straight to your email