Hazel Grove Cricket Club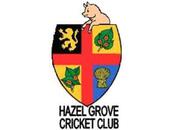 Hazel Grove Cricket Club
Members of the Derbyshire and Cheshire Cricket League
News Report
Welcome to the 2019 season
05/04/19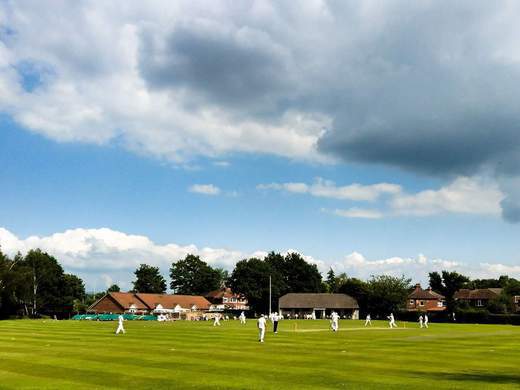 Hello everyone, and welcome to the 2019 season!

With just over three weeks to go before we get the season underway I wanted to send out a note with some dates for your diaries, requests for help in various areas and information about first fixtures (consider this Issue 3 of "Pig on the Wall" - the newsletter we started producing last season)
NatWest Cricket Force Weekend:
Sat 6th and Sun 7th April - 10:00am start both days
The traditional working party weekend in conjunction with NatWest, there are plenty of jobs to get the pavilion and ground ready for the season. We need to roll the square throughout the day, sort the covers and site screens, nets, clear the sheds, clean the astro wicket, clean inside and out, the list is nearly endless! Senior and junior players, parents, friends, family, supporters and anyone else... all are welcome, please get along if you can!
Pre-Season Social Afternoon:
Sunday 14th April:
An afternoon watching the football (Palace vs City and Liverpool vs Chelsea) in our home from home and sponsor, the Three Tunnes, followed by a trip down the road to another of our sponsors, Topkapi Palace, for a meal. Again, all are welcome, for all or part of the afternoon and evening. Please let me know if you intend on coming for the meal so I can advise Topkapi Palace of rough numbers.
First matches of the season:
Saturday 27th April:
The first XI travel to Newton in division 2 while Wesley Park will see the second XI entertain Pott Shrigley in division 5, the match will be sponsored by The Bake House, Great Moor.
Race Night
An evening at the races, Friday 10th May - after Junior Practice:
Tickets will soon go on sale for a race night, all the usual fun and games, Tote betting, food, drink and fun. We are still looking for race sponsors to provide prizes for races. Horses and Jockey's will also be sold before the night. Keep a look out for more details coming soon
Tea Rota - Volunteers required
The ladies committee are seeking people to join the tea rota for 2019. If you (or a partner/parent/friend) can help on a Saturday afternoon, please get in touch ASAP. Contact us via hazelgrovecc@hotmail.com or any of our social media accounts.
Sponsorship Opportunities
Once again this year we are looking for sponsors to get on board and help us cover some of the costs of running our great club.
Business Packages start from £50 for a match sponsorship, and we still have plenty of games available, so if you, or someone you know/deal with/buy from etc might be interested, again, please get in touch. They will get exposure via our social media channels (Twitter, Facebook and new for 2019, Instagram), their logo on the website, fixture poster and all newsletters and more!
A simple way to raise money for the club? Without spending a penny (Extra)
Please sign up to easyfundraising and help us raise FREE funds for Hazel Grove Cricket Club when you're doing your everyday shopping online. THIS IS FREE MONEY FOR US! Plus, when you raise your first £5, easyfundraising will match it!! This short video explains how simple it is and it doesn't cost you anything – http://efraising.org/cv1Wj5Bman. Sign-up using our unique link and search for Hazel Grove Cricket Club: https://www.easyfundraising.org.uk/invite/KVUZYU
Another simple way to raise money for the club?? With a chance to win CASH??
Sign up to the Hazel Grove CC 200 Club for your chance to win cash prizes EVERY MONTH
Want to join our 200 club?
Email John Tabor or the club to let us know and tell him how many numbers you want. Each number is just £1 per month. please include your name, and the address to send any winnings (hazelgrovecc@hotmail.com or John direct via john.tabor@sky.com)
Set up a standing order for the relevant amount with your bank, paying the money into the cubs 200 club account Account Number: 11383340 Sort Code: 16-28-23
Keep an eye on our social media channels or the club notice board to see if you are a winner
Why not buy a number as a gift that could keep giving if you are struggling for a gift for a family member?
Club Kit - Playing and Training gear available to order
As the season approaches, why not treat yourself to either new whites, or some training kit?
Visit http://www.monkhouse.com/c/1209/Hazel-Grove-CC to see the range and place your order
Monkhouse are leading Schoolwear + Sportswear suppliers, committed to providing the best products, the best prices, backed by the best service.
Follow us on Social Media
With all the talk above of our social media channels, please follow us to keep up to date with all the latest news and information, click on the links below to find our profile and click on the relevant button to follow us:
Twitter: @HazelGroveCC
Hazel Grove CC (@HazelGroveCC) | Twitter

Hazel Grove CC @HazelGroveCC Members of the Derbyshire and Cheshire Cricket League. 2 Senior sides, 5 junior sides and Allstars. Follow for club news, scores and more.

twitter.com
Facebook: Hazel Grove Cricket Club
Hazel Grove Cricket Club - Home | Facebook

It's all happening tonight. Another appeal... We need tea people. Senior Saturday games require people to join the rota to provide sustenance to players and officials and man the tuck shop through the game.
Instagram: https://www.instagram.com/hazelgrovecc/?hl=en
Thanks all, I look forward to seeing you through the season!
Ian
Ian
Follow the site to get the latest news and results straight to your email